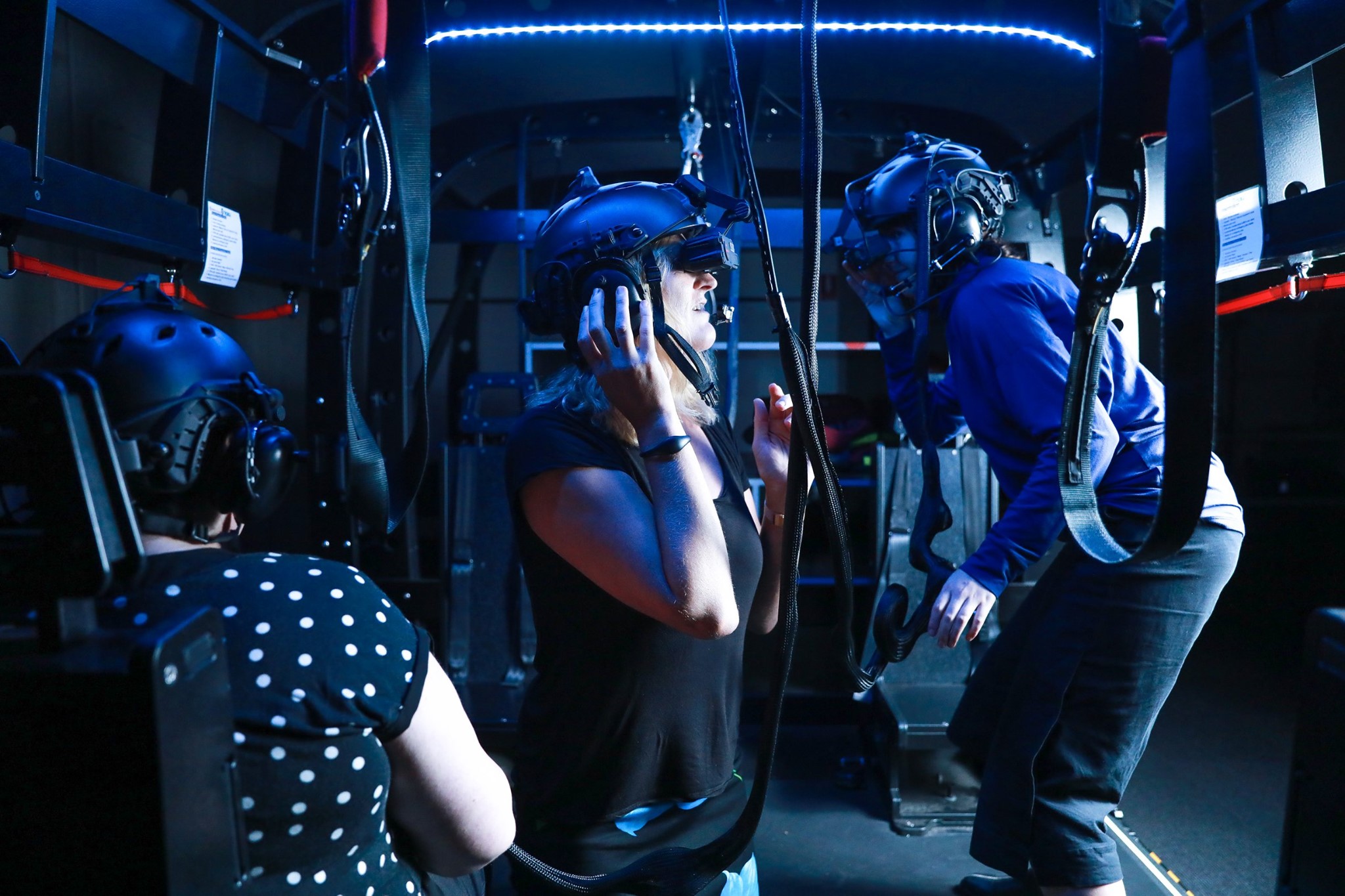 The ACE Training Centre partners with UNSW Arts and Design Teams
The ACE Training Centre has partnered with UNSW Art & Design who are aiming to create an innovative new ecosystem of programs that places human-centric design-thinking at the centre of new technology. Working with the Asia Pacific Simulation Alliance (APSA), the faculty has developed the Master of Visualisation, Simulation, and Immersive Design (and a Graduate […]
The ACE Training Centre has partnered with UNSW Art & Design who are aiming to create an innovative new ecosystem of programs that places human-centric design-thinking at the centre of new technology.
Working with the Asia Pacific Simulation Alliance (APSA), the faculty has developed the Master of Visualisation, Simulation, and Immersive Design (and a Graduate Certificate and short courses) that help people use design processes to bring the technological, the human and the societal together, to solve complex problems and innovate practice.
The ACE Training Centre is thrilled to become as a partner with the University of NSW (UNSW) brand new postgraduate program.
"With some of the world's best simulation assets within The ACE Training Centre, we are well versed in the application of simulation in training. Students at ACE are able to achieve superior outcomes using a combination of live, virtual and constructive simulation" said Scott Watkins, General Manager, The ACE Training Centre. "The partnership will also ensure that ACE continues to invest in the evolution of simulation."
In 2021, UNSW Art & Design will have its first wave of Masters graduates who will be able to understand how the world is changing, and how people, networks, technologies, design and systems can work together.
Simon McIntyre, Associate Dean Education at UNSW Art & Design says, "UNSW Art & Design is at the forefront of innovation in art, design and technology. As visualisation, simulation, and immersive technologies continue to be widely adopted, industries are identifying that they need people who understand how to use the technology to solve complex problems by creating design-led, human-centric solutions. We are delighted to work with our industry partners to help fill this gap in education and bring this program to life. It's about making leaders who are ready to lead in a technology-transformed world."
Online: www.acetrainingcentre.com.au
Facebook: ACE Training Centre – facebook.com/tollacetrainingcentre